Before you start your search for the ideal third-party manufacturer for your brand, you must first understand your brand's need & outline your product line, the amount required, and the quality requirements you anticipate. Clearly identifying these requirements will assist you in narrowing down possible manufacturers and selecting the one that best fits your goal.
Reason to Start Your Cosmetic Brand & Outsourcing Manufacturing
With an emphasis on self-expression due to increased use internet and social media platform and resulting in increased self-care & perception of looking good, Gen Z is driving the main beauty trends in 2023. They love K-Beauty, clean and sustainable beauty, gender-inclusive beauty, multi-functional goods, daring makeup looks, herbal skincare, and nostalgic looks. Values influence Gen Z's choices, which prioritize ecologically responsible practices, inclusion, and authenticity.
The beauty business is continually changing as a result of Gen Z's tastes and needs. With their quest for self-expression and increased self-care, this generation, which represents 26% of the Indian population, is altering the beauty industry. Gen Z has a comprehensive approach to beauty, including regular skincare regimens, nutritious meals, and well-rounded fitness routines. Their beauty choices are influenced by core concepts such as inclusion, sincerity, and self-expression.
Another trend that connects powerfully with Gen Z is clean and sustainable beauty. They are looking for environmentally friendly choices that are obtained and manufactured in a sustainable manner. The demand among Generation Z for greener cosmetics and skin care products has resulted in the growth of local businesses that emphasize natural and sustainable ingredients as well as recyclable packaging.
Gen Z is also pushing boundaries and subverting established beauty expectations. Regardless of gender preconceptions, they are unabashedly experimenting with cosmetics, skincare, and hair products. This trend has resulted in the emergence of gender-neutral cosmetic businesses that appeal to all identities.
By embracing gender fluidity in another aspect of the younger generation, Generation Z is likewise pushing boundaries and subverting established beauty expectations. They are unabashedly experimenting with cosmetics, skincare, and hair products, regardless of gender preconceptions.
The appropriation of patterns from prior decades demonstrates Gen Z's obsession with nostalgia. They connect with cultural touchstones from previous eras and infuse them with their own current spin, resulting in a distinct type of self-expression. Therefore, it is very essential for start-ups to focus more on marketing rather than the manufacturing aspect of their business. So that your brand aligns with the latest trend in the cosmetic industry. let's study the factor you should look upon before giving your first order to a third-party manufacturer
Conduct Thorough Research
Conducting thorough research is vital. Look for manufacturers with a strong track record and an impeccable reputation in the industry. Consider their experience, certifications, and reviews from previous clients.
India boasts a vast and diverse manufacturing landscape, making it both a lucrative and challenging market for cosmetics brands. To navigate through the sea of options, start by checking the Indian Cosmetic Manufacturers Association (ICMA) and other industry-specific resources. These platforms often feature a list of reliable third-party manufacturers with the necessary credentials and certifications. Additionally, industry trade shows and exhibitions provide an excellent opportunity to meet potential manufacturers face-to-face and gain insights into their offerings.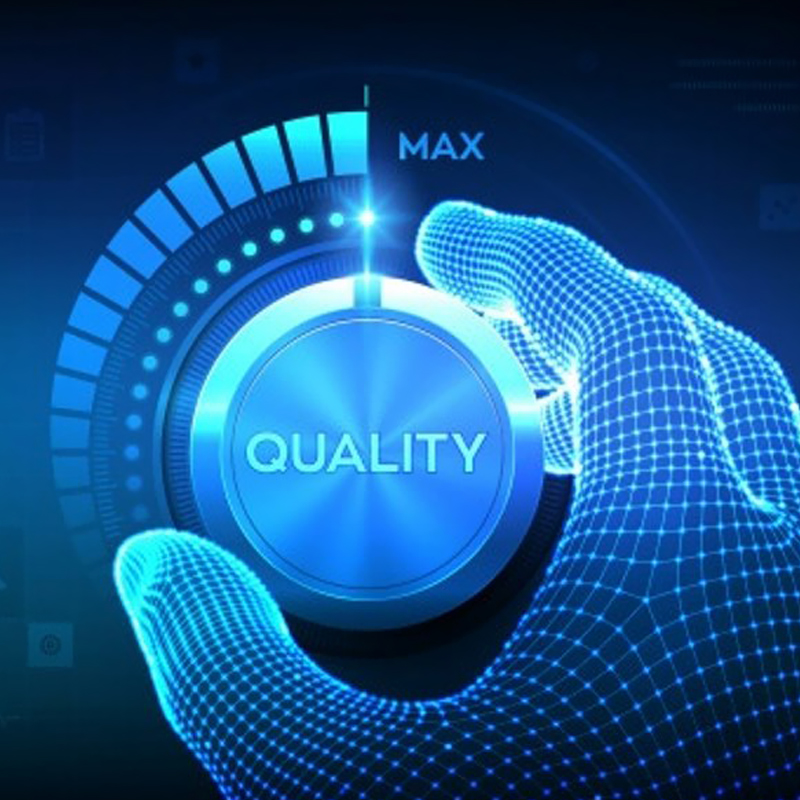 Ensuring that your cosmetic products meet the highest quality standards is non-negotiable. When choosing a third-party manufacturer, inquire about their quality control processes. A reputable manufacturer will have stringent quality checks in place at every stage of production, from sourcing ingredients to packaging. This will guarantee that your products are safe, effective, and compliant with all regulations.
A manufacturer that prioritizes quality control will typically follow Good Manufacturing Practices (GMP) and may even hold certifications such as ISO 22716: Good Manufacturing Practices (GMP) for cosmetics. These certifications indicate their commitment to maintaining product quality and safety throughout the manufacturing process. Additionally, check if they have quality control professionals who conduct regular inspections and testing to identify and rectify any potential issues promptly.
Infrastructure and Technology
The manufacturing facility's infrastructure and technology play a significant role in the overall quality and efficiency of the production process. Visit the potential manufacturers' facilities if possible to assess their capabilities firsthand. Look for modern machinery, advanced technology, and adherence to safety protocols. A well-equipped manufacturer will be better equipped to meet your demands.
Advanced technology not only streamlines the production process but also ensures precision and consistency in product formulation and packaging. Cutting-edge equipment can also enhance the shelf life and stability of your cosmetics, which is essential for maintaining product integrity during distribution and storage. Additionally, a manufacturer with a robust supply chain management system can promptly source raw materials, reducing the risk of delays or shortages.
Personalization and Adaptability
You may have specific formulae and packaging needs as a cosmetics brand. Partner with a manufacturer who provides customization possibilities and is prepared to meet your individual requirements. Flexibility is essential in addressing your brand's unique personality as well as market needs.
A manufacturer that places a high value on customization will collaborate closely with you to understand your brand's ethos and product vision. They will be willing to adjust existing formulas or develop new ones from scratch to ensure that your cosmetics stand out in a crowded market. Furthermore, a versatile manufacturer will be able to scale production to meet your needs, allowing you to adjust to market changes swiftly.
While quality should never be sacrificed, different manufacturers' costs and price schemes must be considered. Compare their cost to the value they offer, which includes quality, services, and support. Strive for a combination of price and high-quality production.
Remember that the cheapest choice does not necessarily guarantee the highest quality. Instead, concentrate on the manufacturer's total value offering. Transparent pricing models and cost breakdowns can assist you in making an informed selection. Consider the possibility of long-term cost reductions if the manufacturer can provide bulk manufacturing or shorter lead times.
Maintaining client happiness and satisfying market needs requires timely delivery of your cosmetic items. Inquire about the manufacturer's manufacturing capacity and lead times. A dependable manufacturer will be able to fulfill your deadlines without sacrificing quality.
Discuss production plans and lead times with the manufacturer to guarantee timely delivery. Understanding their operating efficiency and capability will give you confidence in their ability to meet your deadlines. Establishing clear communication lines is also helpful in order to maintain track of production progress and receive timely updates on the state of your items.
Communication and Assistance
A successful relationship requires open and transparent communication. Select a manufacturer who appreciates open communication and responds to your questions and concerns. A dedicated support crew may make a huge impact on the production process by addressing any problems as soon as they arise.
Any successful business connection is built on effective communication. Look for a manufacturer who will provide you with a dedicated account manager or point of contact to oversee your project. This guarantees that your questions and concerns are answered swiftly and that you are kept informed throughout the manufacturing process. Regular updates on production progress and expected delivery dates establish confidence and provide the groundwork for long-term cooperation.
Conclusion
Choosing the top-quality third-party manufacturer in India for your cosmetic business takes significant thought and study. You may make an educated selection by describing your needs and evaluating their quality control measures, infrastructure, and customization possibilities. Partnering with a reputed and trusted manufacturer like Nutriglow Private Label in India will propel your brand to new heights of success in the flourishing beauty sector.
They have a large selection of items that are suitable for both men and women. Beauty & Personal Care Brands, Retailers, Dermatologists, Hospitals, Salons and Spas, E-commerce Businesses, Pet Care Brands, and Back Bar Products for Dermatologists are among the brands they provide. Nutriglow manufactures traditional as well as modern beauty goods in addition to private-label cosmetics.